Learn the Rudiments of Music Theory
and How They Apply to Guitar


This course looks at the why behind music. We will build a ground up understanding of the theory behind why certain things sound good. If you've already learned a number of things but want to look "under the hood" of music, this class is for you. If you're new to the instrument this class will lay a solid foundation for everything you will do.
We first examine the main building block of music, the major scale. We analyze what makes it a major scale and how you can figure out the notes in any major or minor scale. We then look at how you can play these scales across the guitar neck. From there we study triad chords and how to play them. Along the way I will show you how to work on these things and how to apply them to your music.
It may not seem like a lot but there is a wealth of information here that will lay a strong framework for everything you do on guitar.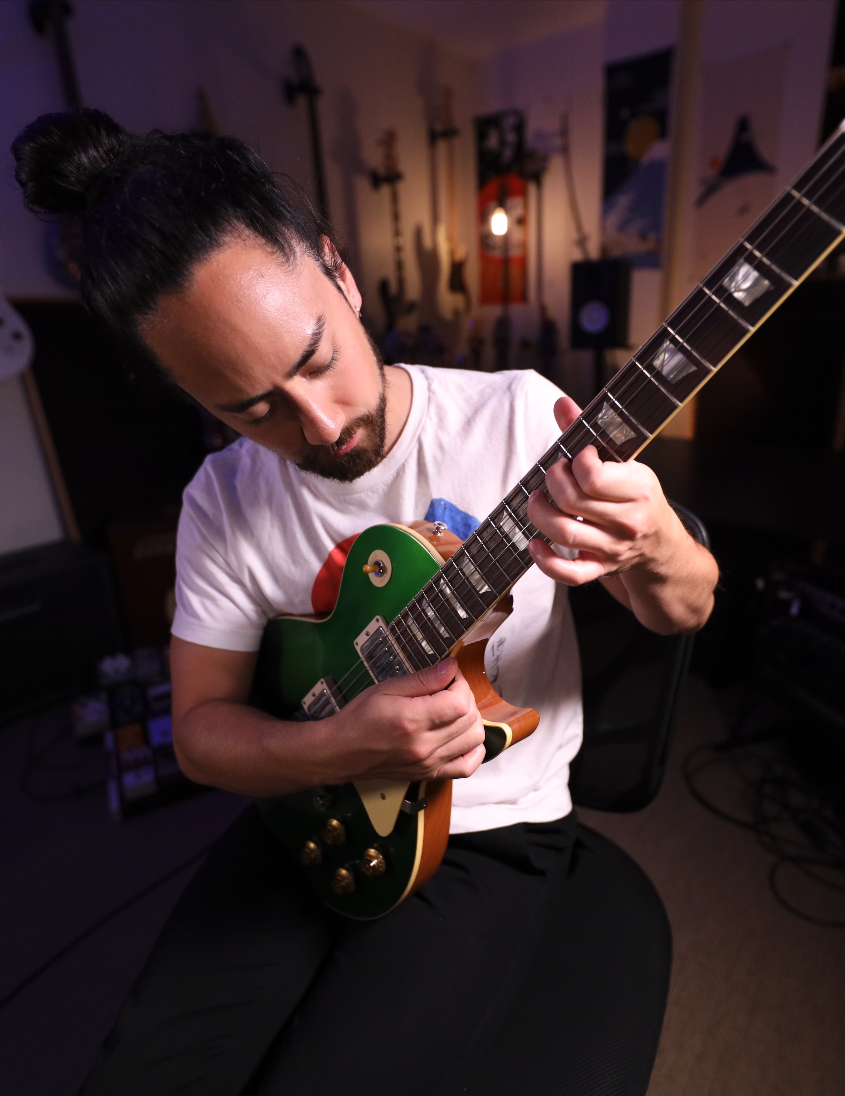 Learn The "Why" Behind Music...
✅ Step-By-Step, Easy to Understand Video Lessons
✅ Downloadable TABs and PDF Resources
✅ Full Lifetime access
✅ Take it with you using the
Teachable mobile app!

What's Inside?
(Click the arrow below to expand the lessons)
 Frequently Asked Questions

When does the course start and finish?
The course starts now and never ends! It is a completely self-paced online course - you decide when you start and when you finish.
How long do I have access to the course?
After enrolling for a one-time payment, you have unlimited access to this course for as long as you like - across any and all devices you own.
What if I am unhappy with the course?
If you are unsatisfied with your purchase, send an email to 

[email protected]
How much experience do I need for the courses?
The rudiments starts right at the very beginning; you need no prior experience with music theory. It progresses to some more difficult topics, so, even if you have a bit of theory experience this will solidify the basics and help you advance.
Is there a certain genre that these courses work best for?
What I teach is music theory and how it applies to guitar. This is not genre specific though classical musicians look at these things slightly differently than the rest.
I don't play guitar, will these courses help me?
The concepts I teach are universal and apply regardless of instrument. But be aware, I do spend a fair bit of time looking at how it specifically applies to guitar.
Lot's of guitarists offer courses, why should I get yours?
There are lot's of options out there, what makes each course unique is the person teaching them. If you enjoy learning from me on YouTube, you will enjoy these courses. Especially since the animating in my courses was outsourced and is beyond anything I could do on my own.